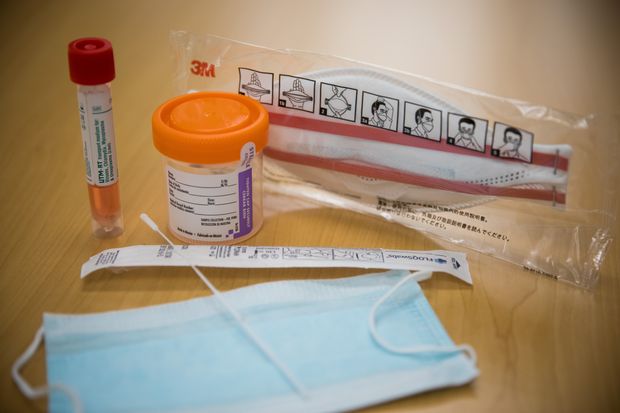 The Ghana Food and Drug Authority (FDA) has disclosed that, "it has not registered any Rapid Diagnostic Test Kits (RDTs) for screening and diagnosis of CORONA VIRUS (SARS-CoV-2) in Ghana".
According to a statement signed by the Authority's Chief Executive Officer, Delese Darko, on Monday 23rd March, 2020, "the current tests for screening and diagnosis of the Coronavirus in Ghana, approved by the Ministry of Health is the Polymerase Chain Reaction (PCR) tests".
"The FDA, guided by current global practices and advise from eminent Ghanaian scientists, is also not registering any such RDTs (based on serology; antigen-antibody reaction) for self-test," the statement added.
The statement further indicated that: "this process will be guided by independently evaluated diagnostics as an assurance of quality. As evidence accumulates based on rigorous data, the FDA will update and/or amend this guidance as appropriate and necessary in the interest of public health and patient protection".
"The FDA wishes to inform all prospective applicants to be guided appropriately," the statement advised.
Read full statement below: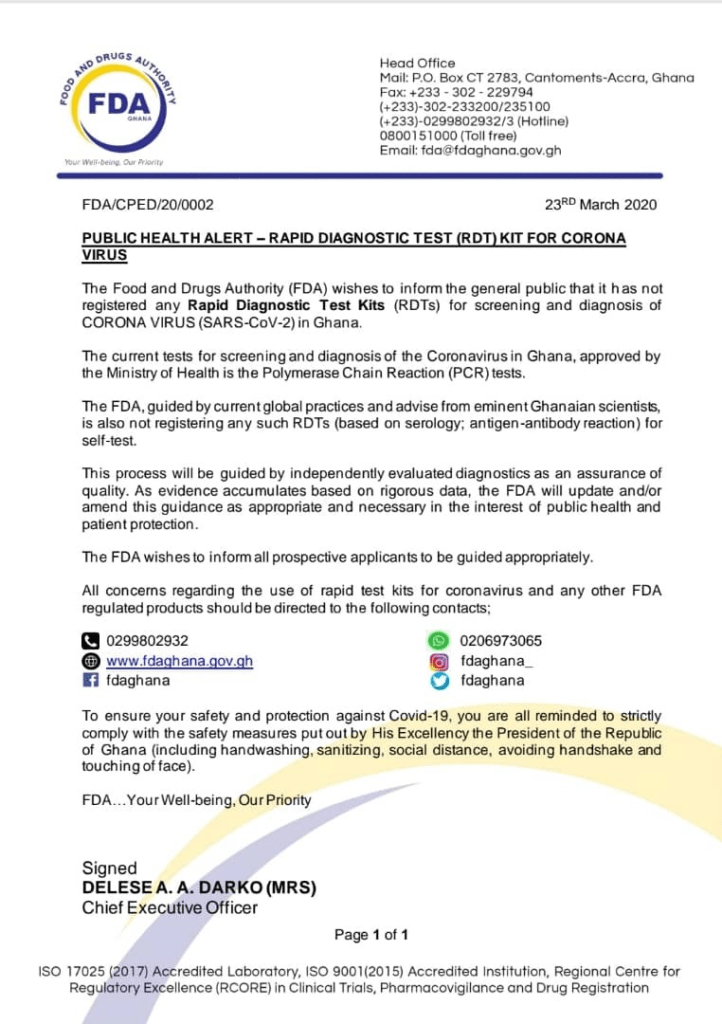 _
Source: ghdailynews.com