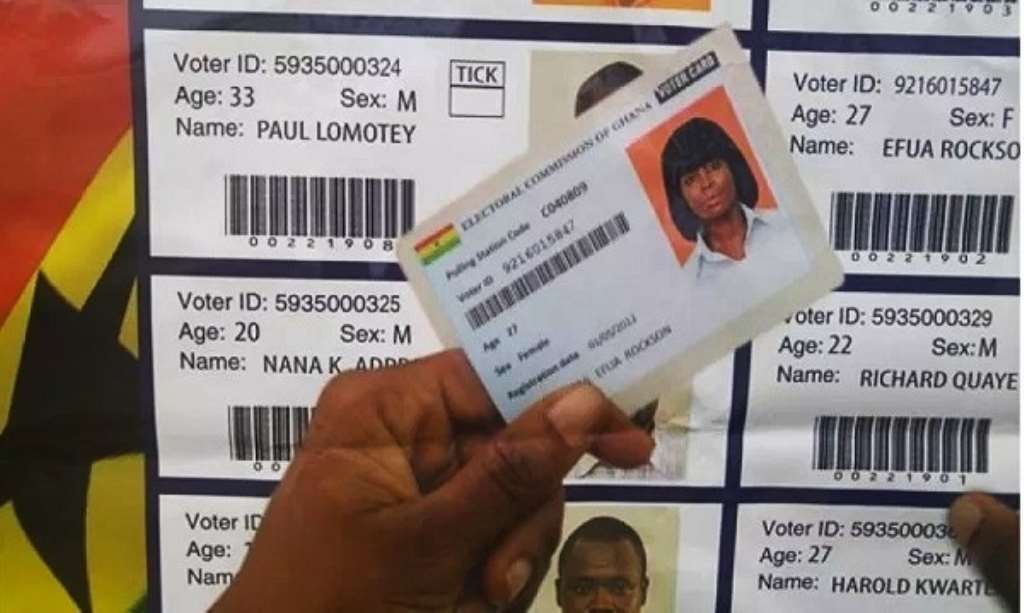 For nearly 5 months now, the new voters' register compilation has been the most controvertible issue that has put nearly everyone on both ends of the political spectrum in perpetual dilemma, constantly talking, yet agreeing very little on a roadmap. Many well-meaning Ghanaians, including CSOs and think tanks have adduced copious reasons why the EC must abort its resolve to compile a new voters' register for the 2020 general elections barely some 6 months away. Regrettably for them, the EC has remained terrifyingly resolute, supporting its stance with the constitutional provision in article 48 and Section (3) of the Electoral Commission Act, 1993 (Act 451). In this regards, I have only chosen to comment on this issue, having taken a long hiatus from such exercises, for the simple reason of adding my voice but I do not pretend to be oblivious of how inconsequential my thoughts on this matter are. When you throw pebbles at a giant rock, it won't matter the resilience or the skill with which you do it. They will remain, at best, the pebbles they are, and it remains, at worse, the rock it is. And lest I be misread too, I do not seek to strike a chord with either side of the debate; neither do I seek to condemn either of them. I have taken notice of that fatal temptation and shall try to steer clear of and not trawl such corners as may lead me into the hollowing maws of this wide-ranging debate. I merely seek to provide here something of an annotated catalogue of the more significant permutations of the new voters' register debate, as my frail little brain shall permit, with a subtle reason why I think its compilation may not be necessary after all.
For a long time now, the discussion on the new voters' register, as I have observed, has remained in the political classroom, where mob reasoning, perhaps more accurately, political party reasoning, triumphs over individual conscience. Unfortunately, when the domineering force of an oxymoronic political duplex such as ours meets with mob reasoning, rather than liberating, it produces a lame and clueless people ripe for exploitation. In the end, truth is often the casualty sacrificed on the altar of ignorance and hardly any consensus ever reached.
I propose we move the discussion to the common sense classroom. Herein, there is a glimmer of hope we may see that in the scheme of our needs and priorities as a nation, compiling a new voters' register is of doubtful utility under our circumstances. Luckily, common sense is like opinion—everyone has it, at least, those who are smart enough to use it. In a common sense class, you are taught something about prioritizing your needs and if you take your lessons seriously you will realise that it is without rhyme or reason to go shopping for a car when you don't have a place to rest your head when the sun goes down. To dissipate a colossal 443 million Ghana Cedis to compile a voters' register for election 2020, albeit there exists an old one still fit for same purpose, while you are facing a pandemic and the few health facilities in somewhat good standing have all run out of beds, and survival therefore becomes a privilege only for a select few; or when the shear croppers in Atosale have to trek 5 hours in the dead of the night to the nearest health facility to save the life of a young woman in labour; or your road network is so much on the skids it claims more lives on daily basis than Covid19 could ever do since showing up on our shores, to me defies every known principle of common sense ever taught. In Joshua Harris' words, "The right thing at a wrong time is a wrong thing" Despite your party lenses, if you can't see this, ah well…..
By – Justin Awanzirigi Akampule
About writer:
Justin Awanzirigi Akampule hails from Mirigu in the Upper East Region of Ghana. He is currently reading law for his LLB at University of Ghana School of Law, after having graduated with BA in English and History from the University of Cape.
_
Source: ghdailynews.com
DISCLAIMER: The views, information, or opinions expressed in the above article are solely the writer's and do not reflect the view of Ghana Daily News on the subject matter. Ghana Daily News [ghdailynews.com] will not be responsible or liable for any inaccurate or incorrect statement (s) contained in the above article.